About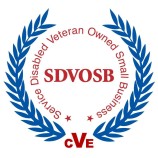 First Intelligence Group is an operating company of Robinson, Wells, and Wright, LLC -- a certified Service Disabled Veteran Owned Business.
We aid businesses in making smart hiring decisions, manage risks, prevent actual or potential fraud, claims, or other liabilities.
Our mission is to provide compliant, accurate, timely, meaningful, and cost-effective pre and post-employment background checks, and due diligence reporting services that help our clients make smarter and faster decisions.
---
Contact us now to find out more about our company and how we can help you.